More Surveillance Cameras Coming to Decatur
Posted: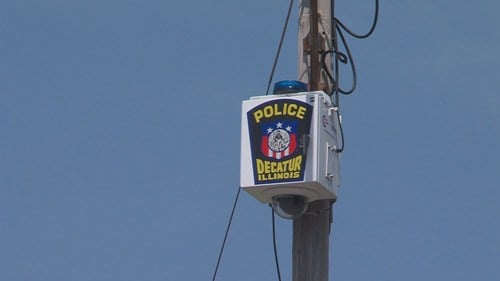 Public surveillance has always been a debated topic. Should there be more cameras on the streets? Or not? Leaders of the Decatur Plugged-In project say yes.

"We have had neighborhood people come up and say i want more," said project leader, Cindy Leagler

The initiative would add 22 police cameras to city streets. There are currently 8 concentrated in central Decatur.

"Crime has gone down about 83% in those neighborhoods," said Leagler.

But unlike the first eight, the new cameras will utilize fiber optic technology that will create a wireless broadband network around the city, allowing local business to have faster internet access. Developers say this will help stimulate the local economy.

"Here in Decatur we believe it'll bring more businesses because businesses need high tech, high speed connectivity in order to function in this technological world we're in now," said Leagler.

Economic Development Officer, Patrick Hoban agrees.

"We have lost attraction projects for a lack of fiber in our area," said Hoban. "So this is going to be a way we can expand our current fiber."

City leaders have a plan in place to raise the money.

"We are going to be going out and asking businesses and individuals for funds to help us," said Leagler.

For heightened security and a boost in business.