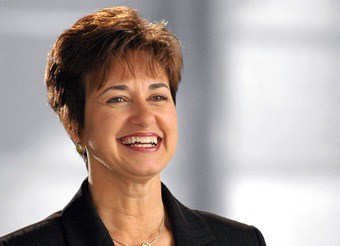 DECATUR -- ADM's CEO is once again named as one of the most powerful women in the world.

Forbes magazine named Patricia Woertz, 61, number 85 on its annual list of "The World's 100 Most Powerful Women". That's down 14 spaces from her 71st ranking in 2013.

In February, Woertz handed off her role as president, which she's held since 2006. With $89.8 billion in annual revenue, ADM is still one of the world's top grain traders and the largest corn processor in the world.

German chancellor Angela Merkel once again topped the most powerful women list.