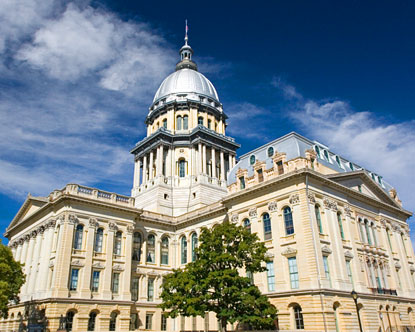 SPRINGFIELD -- State Senators are expected to advance a 2015 budget as the spring session comes to a close.

Lawmakers returned to the Capitol Thursday with the $37.5 billion budget and several other issues on their agenda.

Among those issues: whether to ask voters in November if Illinois should impose an additional tax on millionaires. The non-binding referendum is an effort by Democrats to increase turnout among their base.

Lawmakers also could approve spending an additional $1.8 billion in the current fiscal year.

But the biggest issue remains the 2015 budget, which passed the House Tuesday, but has not been acted on yet in the Senate.

It keeps spending flat for schools and most agencies next year, but could lead to layoffs, facility closures and a post-election extension of Illinois' temporary income tax increase.

Stay with WAND for live Team Coverage of the session at 4:00, 5:00, and 6:00 p.m.