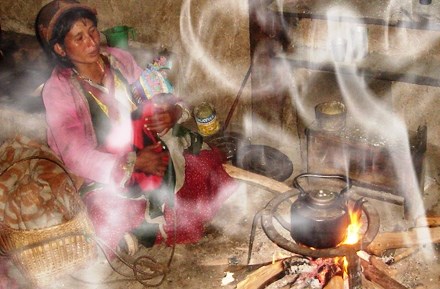 URBANA -- $1.5 million in U.S. EPA grant money is headed to the U of I to research a problem that leads to 4 million premature deaths worldwide every year.

The University of Illinois got the grant from the U.S. Environmental Protection Agency to research how cleaner-burning cookstoves affect air quality in Alaska, Nepal, Mongolia, and China.

The World Health Organization estimates that cookstove smoke accounts for more than 4 million premature deaths each year. The EPA says almost 3 billion people are exposed to household air pollution from crude stoves.

Those stoves are a major source of black carbon, which affects people's health and contributes to climate change.

The EPA says U of I was one of six universities to receive about $9 million in funding to investigate cleaner technologies and fuels for lighting, heating and cooking.