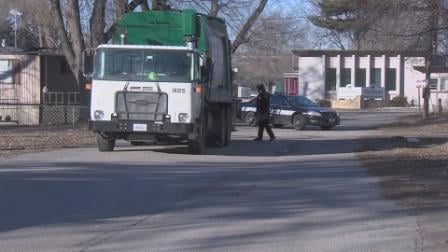 DECATUR -- The family of a Decatur woman who died after being hit by a garbage truck, filed suit against the garbage company and driver.

WAND News reported Linda Pultz, 70, died the morning of January 29, after she was hit and run over by a Waste Management garbage truck. Pultz was walking near the intersection of Steele Court and E. Sattley Street in Woodland Estates Trailer Park, just off of Jasper Street in Decatur, when she was hit. The garbage truck driver was not charged with a crime.

In a statement, the family's lawyer says, "Linda's death was entirely preventable. Our investigation has shown that if the driver had looked in his mirrors before pulling away, Linda would be alive today."

The lawsuit seeks more than $50,000 in damages.