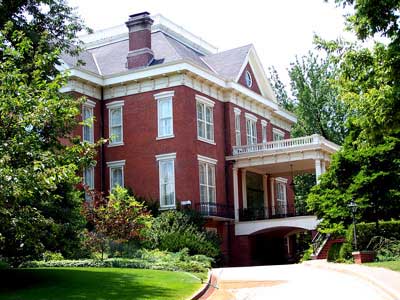 SPRINGFIELD - Due to a badly leaking roof, the third floor of the Illinois Executive Mansion is closed. In order to prevent water damage, authorities have moved furniture from two bedrooms into a storage facility.

Officials are blaming the 44-year old roof and this year's harsh winter for the damage, and a spokesman for the governor says the leaking roof "is not an ideal situation."

Dave Bourland, a curator for the home, says the water that's seeping through the ceiling has caused plaster to fall, and that floors are covered in plastic and buckets are being used to catch the water.

Officials say there are no immediate plans for repairs.