Same Sex Marriage Predicted to Boost Illinois Economy
Posted: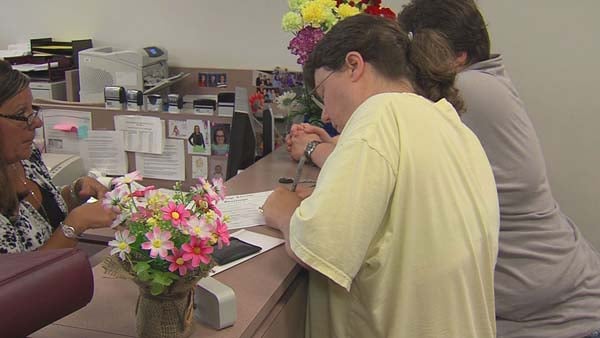 Cheerful and proud, almost a dozen same-sex couples signed marriage licenses in Springfield.

"Three of them were here for a brand new marriage license," said Kelley Bergae. She's the Director of Vital Records at the Sangamon County Clerk's Office. "And then eight of them came in for conversions from civil union to marriage."

The Sangamon County Clerks office decided to start issuing licenses two days before the entire state is required to.

"The main reason was so that the couples can actually celebrate on June 1st when it become effective," said Bergae.

Denney Jewelers in Springfield is looking forward to serving more couples.

"We're very excited because this is going to allow for more people out there to be excited about purchasing fine jewelry to represent their love," said jeweler, Matthew Dearing.

Denney's allows same-sex couples to custom design matching bands or rings. They even provide patterns symbolic of the gay rights movement.

"We spent sometime researching early history and different symbols that were used, and we found that a triangle was used as an early symbol of the community," said Dearing.

Experts say marriage equality stimulates the economy.

"It absolutely should because it's more people adding into the pool of who's wanting to make purchases that are related to the wedding industry," said Dearing. "The wedding industry is billions of dollars."

Economists believe that the influx of weddings will bring between 50 and a 100 million dollars to Illinois' economy. Marital and economic bliss.