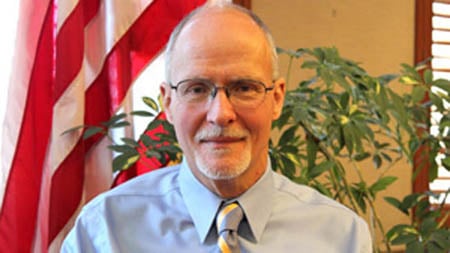 URBANA - During a meeting at Urbana's Laborer's Union Hall Sunday evening, the Democratic candidate for Illinois lieutenant governor criticized the budget that was passed by the Illinois Legislature last week. Paul Vallas spoke to about 160 Champaign County Democrats at the meeting, during which he said that he's disappointed with the budget because it relies on more borrowing.

Vallas also says that he's bothered the state will fall back into bad budgeting practices, and that it's "unfortunate" that the budget will require Illinois "to defer some obligations so that we're not paying down the bills like we had planned."

Vallas will run with Democratic Illinois Governor Pat Quinn against Republicans Bruce Rauner and Evelyn Sanguinetti in the November election.