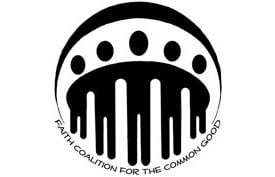 SPRINGFIELD - State Senator Andy Manar and state Representative Sue Scherer will be in Springfield Monday to sign an agreement that would increase pressure on stakeholders to honor that agreement. The signing will be held at the Old Lincoln Depot at 1:30 p.m.

The Rail Community Benefits Agreement was developed by the Faith Coalition for the Common Good early on in the the rail consolidation planning stage. The Illinois Department of Transportation, the city of Springfield, and other key partners have already signed on.

The agreement's 5-point platform includes local jobs with equal opportunity for employment, assistance for those who will be relocated by the rail project, economic development, funding for job training, and citizen-led monitoring of transportation infrastructure projects.

The agreement would ensure jobs and job training opportunities for residents most affected by this project, such as people living along the rail corridors and in the East Springfield community.