Neighbors Concerned about Raw Sewage
Posted: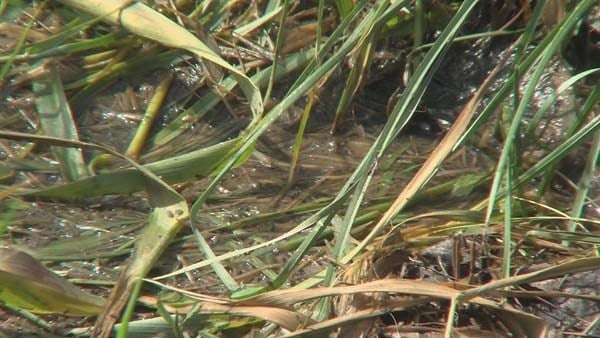 DECATUR TOWNSHIP-Standing water and a small river of sludge are not landscape features Hair Nest owner Paula Younger ever wanted on her property.
"We can't open up our windows on the days that the wind blows from the north, because of the smell from the ditch," says Younger.
Her Decatur Township beauty shop is at the bottom of a hill. She says a nearby property on Allphin Avenue leaks raw sewage into the drainage ditch and it flows down the pipe onto her land.
"It's just really horrible that I have to live in the conditions of somebody else's waste coming into my ditch," Younger says.
In May of 2013, the Macon County Health Department received complaints of fecal matter in the ditch. A septic specialist came to the house and made fixes to the tank.
Back in September, the township took action taking the homeowner to court over the wastewater drainage. A judge handed down a permanent injunction, ordering the homeowner to never allow sewage to go into the drainage ditch.
"Once it gets to the ditch, well then, it's my problem," says Road Commisioner Gary Brennan. He says the homeowner cut off the end of a PVC pipe that was leaking clear septic fluid directly into the ditch. He says the homeowner moved that pipe further from the road. But he says the fix isn't working.
"In the last month, it'd be bubbling up out of his yard and coming down into the ditch," Brennan says. "I'm scared to death we're going to be getting mosquitoes in this and infecting the whole neighborhood."
The township attorney has filed a motion that would hold the homeowner in civil contempt for violating the injunction. The next court date is set for June 19th.
WAND attempted to reach out to the homeowner. No one answered the door.
The public health department has inspected the property in the past and after the septic specialist made fixes, said the septic system is working properly. They were not available for comment regarding the more recent problems.