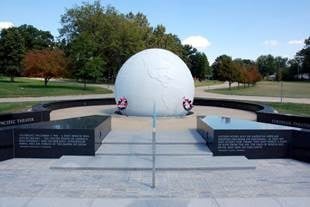 SPRINGFIELD - On the 70th anniversary of the Invasion of Normandy, a ceremony that is dedicated to the men who made D-Day a success will be held at the Illinois World War II Memorial in Springfield's Oak Ridge Cemetery on Friday, June 6.

Sponsored by the World War II Illinois Veterans Memorial Committee, the free event will begin at noon and will include re-enactors in World War II uniforms, patriotic music, and a rifle salute.

On June 6, 1944, The largest seaborne invasion in history was launched by Allied forces as hundreds of thousands of American, British, and other Allied forces landed in France and began a year-long drive that would result in the end of World War II in Europe.