The $1.8 Billion Budget Gap
Posted: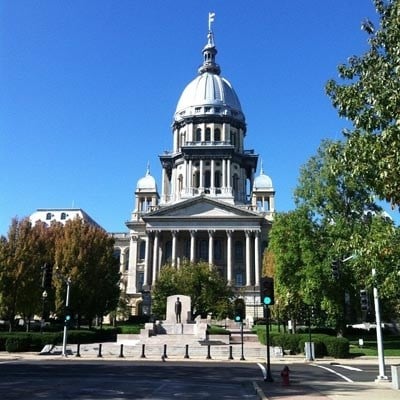 Springfield - The Illinois legislature left behind a bloated and unbalanced budget when it left town last Friday.

If the states income tax rolls back from its current 5% rate to 3.75%, as it is scheduled to do in January, it could punch a big hole in the budget. To the tune of $1.8 billion.

A Springfield based think tank, The Illinois Policy Institute, says taxes can drop and the $1.8 billion can be made up in five steps.

Ending Tax Increment Financing, or TIF, would save the state $400 million. TIF provides tax breaks for businesses on the local level often at the expense of school districts which lose tax revenue.

Scrubbing Medicaid rolls to remove ineligible individuals for a savings of $350 million.

Increase the amount retirees pay for health insurance would generate $800 million in savings.

Reduce the state payroll by 5% - 10% would save $150 million to $300 million.

Additional cuts in wasteful spending including slashing travel by $20 million. And reducing funding for the DuQuoin State Fair by $1.7 million.

The legislature returns in November for the fall veto session. The session is only expected to last six days.