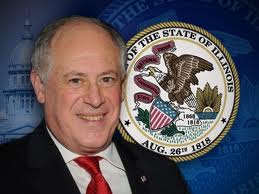 NORMAL - Under a bill that Governor Pat Quinn signed into law, Illinois high school students will be required to get training on cardiopulmonary resuscitation and other safety skills. The new law also requires students to receive training on automated external defibrillators.

Quinn signed the legislation Thursday in Normal, and said the "common-sense law" will help students in emergencies. The law will take effect for the 2014-2015 school year.

Paramedic George Laman prompted the legislation. His daughter had a heart condition, and in 2008 collapsed and died during a drill team practice at a suburban Chicago high school. Quinn's office says an AED was available at the school, but was not used until paramedics arrived. The girl's family believes her life could have been saved had someone knew how to use it.