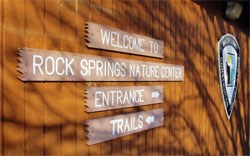 DECATUR - The Macon County Conservation District will hold a canoeing event at Rock Springs Conservation Area on Sunday, June 15 from 6 p.m. until 8 p.m. During this event, participants will be able to canoe the largest pond in the conservation area, and all equipment will be provided.
Canoeing strokes and safety techniques will be taught. Each canoe must have at least one adult, and up to two children and two adults are allowed in one canoe. The fee is $15 per canoe, and you can register online by June 13 at
www.maconcountyconservation.org
. Space is limited to seven canoes.