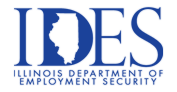 SPRINGFIELD - According to Illinois officials, advertisements for more than 200,000 jobs were posted in May, and 85 percent of them were for full-time work.

The Illinois Department of Employment Security says there were about 151,000 jobs posted for the Chicago region, 9,000 in Bloomington and Peoria, 7,000 in Decatur and Springfield, 6,500 in Rockford, and 5,500 in Champaign and Danville. Employment Security Director Jay Rowell says it's a sign that Illinois is undergoing economic growth with expanded job opportunities.

Among the top advertised positions were truck drivers, registered nurses, retail salespeople, and supervisors of salespeople. Average hourly wages for a truck driver in Illinois is about $20 an hour, with nurses averaging $31 an hour.