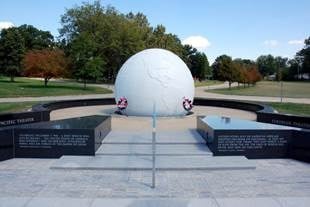 SPRINGFIELD - The 70th anniversary of the World War II D-Day invasion at Normandy, France was remembered by dozens of veterans and their families during a ceremony at Springfield's Oak Ridge Cemetery.

The ceremony took place on Friday at the cemetery's World War II memorial, and was one of many across the nation that commemorated the June 6, 1944 invasion that helped change the course of the war.

Several veterans who took part in the D-Day landings were among those in attendance, and the event also included patriotic music, re-enactors in World War II uniforms, and a rifle salute by the Sangamon County Inter-veterans Burial Detail.

The World War II Illinois Veterans Memorial Committee sponsored the ceremony.