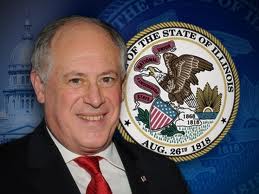 CHICAGO - Legislation that would help Chicago reduce a multibillion dollar pension shortfall by cutting benefits and increasing contributions for the city and employees has been signed by Governor Pat Quinn. It would affect about 57,000 laborers and municipal employees and retirees.

Little hint was given of his plans ahead of Monday's announcement, aside from saying that he opposes raising property taxes. However, Mayor Rahm Emanuel wants the additional contributions to come from a property tax increase. Some of the city's aldermen oppose that idea.

Quinn said his decision to sign the legislation would be according to his conscience and what he thinks is best for Illinois communities.

Chicago has the worst-funded pension systems of any major U.S. city.