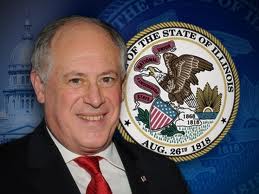 CHICAGO - A "cupcake bill" that was introduced after a young girl's home baking operation was shut down by regulations has been signed by Governor Pat Quinn Tuesday.

Quinn signed the bill in the girl's home in Troy, and praised her for making a difference in a cause she believes in.

The girl used her home-based baking business to provide treats for friends, relatives, and fundraisers. However, Madison County health officials shut down the operation after concluding her kitchen wasn't a commercial one, which requires such things as a permit and inspection. She also hadn't taken a mandatory health safety course.

The legislation requires sellers to tell consumers the product was made in a home, but the law would only apply to home kitchen businesses making less than $1,000 monthly.