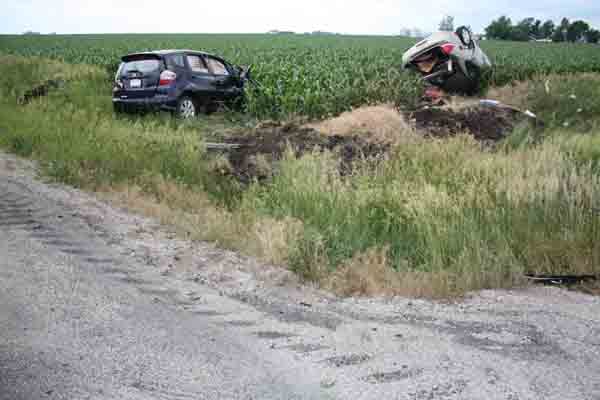 CHRISTIAN COUNTY - The Christian County Sheriff's Office, Coroner's Office, and Illinois State Police Crash Reconstruction Unit are investigating a crash that claimed the life of one central Illinois woman.

Authorities say at about 12:15 p.m. on June 9, Christian County 911 received a call reporting a two-vehicle crash on County Road 1900 East at 2600 North Road. A preliminary investigation revealed that Beverly Gideon, 74, failed to yield at the intersection of 1900 East Road, resulting in a crash with a southbound vehicle driven by Aaron Frieden, 26.

According to the Christian County Sheriff's Office, Gideon was not wearing her seatbelt and was thrown from her vehicle. Frieden suffered serious injuries in the crash, and was transported to Springfield Memorial Trauma Center.

The investigation is continuing by law enforcement authorities.