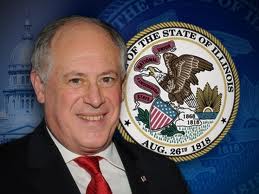 CHICAGO - A plan that guarantees a higher percentage of state grant money be set aside for early education has been signed into law by Governor Pat Quinn.

The $300 million Early Education Block Grant program is geared toward Illinois children five years old and under.

Quinn signed the legislation in Chicago on Wednesday. The law pace effect July 1, and says at least 14 percent of the money must be set aside for children up to age 3. Education officials say the state already spends about 14 percent on education centers and home visits, but now funding can't dip below that level.

A bill that changes requirements for giving a yearly incentive to teachers who receive a certain certification was also signed by Quinn.