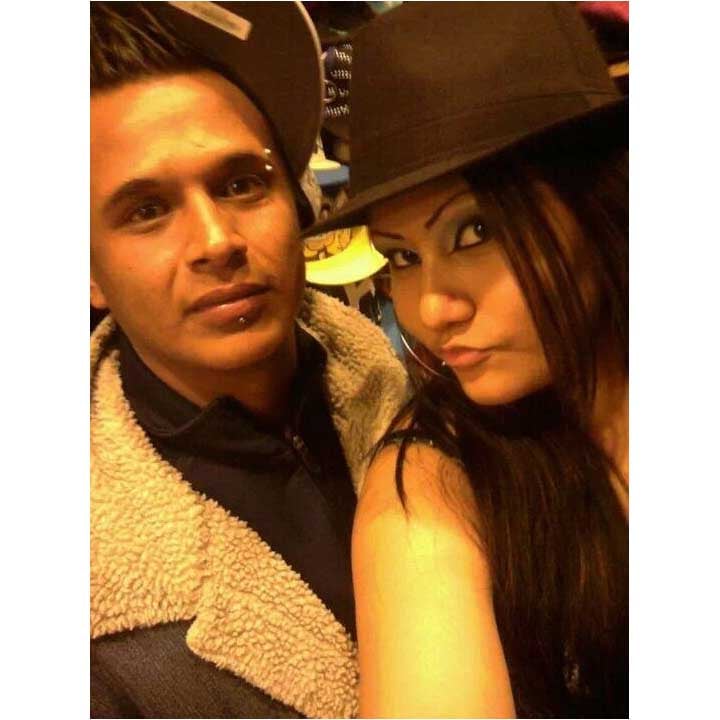 CHAMPAIGN - A woman has been taken by knife point in Champaign, and the Champaign Police Department is looking for three men who are suspected of abducting her.

The abducted woman is shown in the picture of this article, 19, and her hair is currently blonde. Champaign Police say they're looking for three suspects, one of whom, Eduardo Guerrero, is the male in the picture. Guerrero is five feet four inches tall, weighs 150 pounds, and is 25 years old. Police say he was in a previous dating relationship with the abducted woman. He was last seen wearing a red, white, and brown horizontal striped t-shirt, long blue shorts, and a red hat. Police say Guerrero has the name "Monica" tattooed on the left side of his neck, and "Jaylen" printed on the outside of his left forearm.

Police say the suspects are traveling in a red Chevy Silverado, and has the Illinois license plate number 92502H. If you spot the vehicle, you are asked to call 911.

If you have any information, please contact the Champaign Police Department at (217) 351-4545.