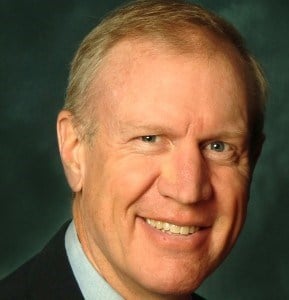 CHICAGO - The Republican candidate for governor Bruce Rauner has revealed new proposals for cutting into what he calls wasteful spending in Illinois.

On Thursday, Rauner told reporters that he would sell most of the state's planes, and that Illinois could save $60 million by moving lawmakers from pensions into 401(k) plans. Rauner also called the Department of Central Management Services a "patronage cesspool," and that he would merge the comptroller's and treasurer's offices to save $12 million.

However, Democratic Governor Pat Quinn referred to Rauner's plan as "a prank" that contains no new ideas.

Rauner has criticized Quinn for excessive spending, cronyism, and trying to raise taxes, and that he'll be rolling out more of his plans, including a budget, over the next few weeks. Rauner also said he wouldn't take any salary or pension as governor.