Champaign police issue warrant for abduction
Posted: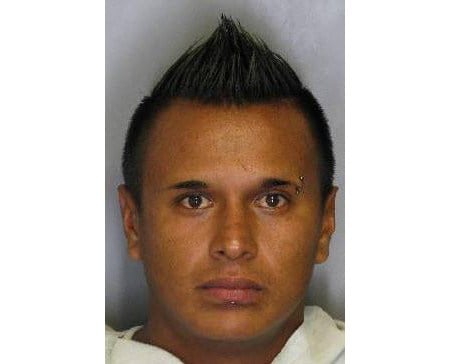 CHAMPAIGN - A warrant has been issued for the arrest of Eduardo Guerro Cortez, 25, for aggravated battery. Champaign police say Cortez is a suspect in the abduction of Monica Ramirez, 19, of Champaign. That abduction happened at Market Place Mall Wednesday around 4:05 p.m.
Champaign police say Cortez uses the following aliases: Eduardo Guerrero and Edward Guerrero. Cortez was last seen in a red 2002 Chevrolet Silverado extended cab pickup truck with Illinois license plate 92502H. It has a silver tool box in the bed of the pick-up truck and aluminum rims.
Police describe Cortez as a 25-year old male, 5'5" tall, and weighs about 145 pounds. He was last seen wearing a red hat, a t-shirt with red, white, and brown horizontal stripes, and long blue shorts. Cortez has "Monica" tattooed on the left side of his neck, "Jaylen" tattooed on the outer side of his left forearm, piercings on his right eyebrow and lower lip, and is missing three fingers on his right hand. Cortez is believed to be living in Texas, but did live in Rantoul, IL several years ago.
Police are also looking for a second suspect. He is described as a male with short hair, and was last seen wearing a red shirt and blue shorts. He was reported to have been armed with a 12-inch-long black knife.
The Champaign Police Department is currently searching for the victim, Monica Ramirez, and is working with the FBI in investigating this incident. The department is asking the public to immediately report any possible sightings to police by calling 9-1-1.
If anyone has information regarding this incident, you are urged to call 9-1-1, your local police agency, the Champaign Police at (217) 351-4545, or Crime Stoppers at (217) 373-8477. Callers can also submit anonymous tips online at
www.373tips.com
or by texting CCTIP plus the information to 274637. Crime Stoppers will pay a reward up to $1,000 for information leading to the arrest of those responsible for this crime.