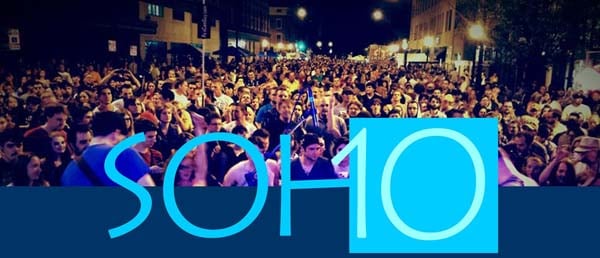 SPRINGFIELD - The Springfield SOHO Music Festival is a community development project that promotes local music and assists local charities with public recognition and fundraising, and while Friday evening's festival was well attended, Saturday's rain put a damper on the event.

However, The Prairie Capital Convention Center will assist SOHO's efforts to help raise funds for the charities. SOHO will be part of the Bank of Springfield ribbon cutting held Friday, June 13 at the Prairie Capital Convention Center. Live music will be provided by Dave Littrell, food, drinks, and the unveiling of the convention center's community art project. The event is free and open to the public.

In honor of the 10th year of the SOHO festival and 10 charities being helped, the Bank of Springfield and Prairie Capital Convention Center will donate $10 for every ticket sold to their upcoming events to be held at their outdoor concert venue. An additional donation area will be at the event as well.

St. Pat's is fortunate to be among area charities set to receive proceeds from the June 6 -7 SOHO Music Festival.