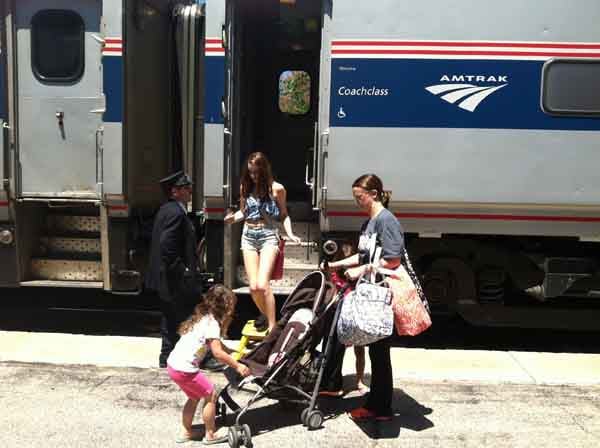 LINCOLN - A public hearing will be held by the city of Lincoln on Monday, June 16 at 6:00 p.m. to discuss design plans for the Lincoln Depot grounds and the possible closing of the Pekin Street railroad crossing downtown.

Architects and planners will be on hand to explain conceptual designs for the grounds and the process that would be followed if the railroad crossing would be closed. The city of Lincoln recently acquired the Lincoln Depot from private owners for restoration purposes and to use a portion of the depot as a waiting station for a high-speed rail project along the Chicago to St. Louis Union Pacific/Amtrak line.

Lincoln Mayor Keith Snyder recommended at a City Counsel workshop meeting this past Tuesday that the city should initiate the process of closing the crossing for four primary reasons.

- With Pekin Street closed, a 500' platform would be installed to allow the longer high speed rail trains to not block any crossings during Amtrak stops.

- Traffic flow would be improved into and around the waiting station.

- Closing Pekin Street provides 13 more parking spots at and around the depot.

- Plans for a landscaped green space would be a much more impressive sight for visitors than another street crossing.

The public is invited to attend the hearing on Monday to voice comments, pose questions, or simply gather information.