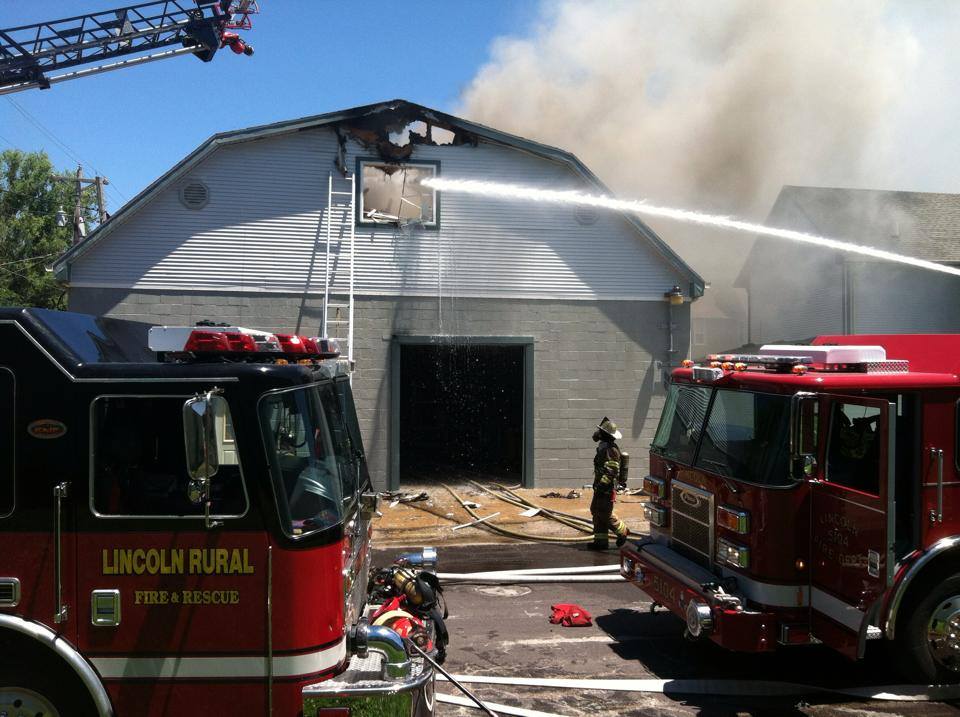 Lincoln - Fire swept through a building used for wood working Friday heavily damaging the structure.

At midday Lincoln firefighters responded to 150 Wyatt Avenue where smoke was coming out of the building. Water was poured onto the building as flames broke through the roof. Firefighters entered through a large door at the front of the building.

Neighbors tell WAND News the second floor of the building may have been used as an apartment at one time. The second floor was heavily damaged. Surrounding streets were blocked off by Lincoln Police and an Illinois State Trooper.

There were no early reports of injuries. The cause of the fire is under investigation.