Two Displaced Families Get Brand New Homes in Gifford
Posted: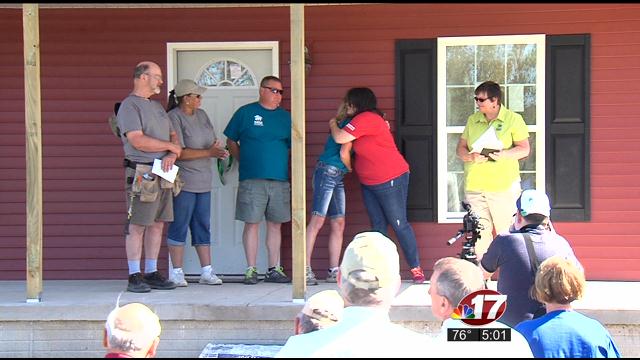 Like many, Tracy Westmoreland and her husband Randy had no where to live after tornadoes devestated the town of Gifford in November.

"We were renting from someone that was originally from here," said Tracy. "And here nephew had the house across the street, and he lost everything."

So the owner of the home Tracy was renting, decided to sell it to the displaced nephew, leaving Tracy and her family to live in an RV. Soon after, they heard talks of rebuilding the town.

"I'd been contacted by funders who wanted to give grants to help with the community," said Sheila Dodd, executive director of Habitat for Humanity. "And so I started attending the local community meetings, and announced that the families could apply to be a habitat homeowner if they met all of the qualifications."

Tracy said, "We went in and we talked to Sheila Dodd, the director at Habitat, and she told us that we did meet the qualifications."

On Friday, after only 14 days of construction, Habitat for Humanity dedicated homes to two families.

"It's so humbling to have people that we don't even know take their vacation and their time off to help us," said Tracy.

Tracy's husband, Randy, agrees.

"Habitat does an unbelievable job of getting the resources in touch with the people who need the help and it's been great," said Randy.

Dodd says, "It just melts you heart. You see hope and excitement."

For a new place, to call home.