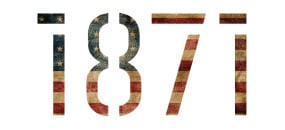 CHICAGO - A downtown Chicago startup center called 1871 will receive $2.5 million for expansion, according to Illinois officials.

The announcement was made by Governor Pat Quinn on Tuesday. The money will be used to add 25,000 square feet to the technology center. The expansion is estimated to be completed by the middle of October.

Quinn says the center has helped to create more than 1,000 jobs, and state officials say the project is funded bond proceeds from the Build Illinois program. In 2012, the state put in $2.3 million from a capital plan to help start the center.

1871 offers office space for startups and classes and other events for entrepreneurs and industry professionals. The center is named after the intensive rebuilding period during the year of the Great Chicago Fire.