Federal Truck Regs - Not So Fast
Posted: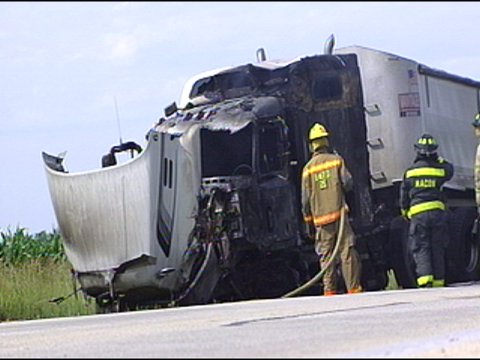 Decatur – The recent crash on the New Jersey Turnpike that injured actor Tracy Morgan has some politicians calling for changes in trucking industry regulations.
One local former truck company owner says don't act so fast.
Study the issue from the driver's perspective first.
U.S. Senator Chuck Schumer, (D) New York, wants "black boxes" installed on all big rigs before the end of the summer.
"Today we are calling on the Motor Carrier Safety Administration to get rules in effect in the next two months.
Plain and simple," Schumer stated.
But Mark Young, a former truck company owner from Taylorville, wants the federal government to take its time since federal laws regulating trucking were changed just one year ago.
"This industry is one of the safest industries there is and we go and take pains to make sure that we're safe out there," Young told WAND News.
Young does agree with Schumer that electronic logging devices be installed on big rigs.
Currently, many truckers are still filling out and using paper logs.
"Truck drivers do the records by hand," Schumer stated.
"And, there's a huge incentive to falsify the records."
Young suggests an inexpensive method of determining who is at fault in crashes involving trucks.
Mounting dash cams in truck cabs.
"They're affordable and an accurate record of what the truck is doing.
Where it's at, locations.
And hours of service by their drivers," he said.
Young showed WAND TV a camera he mounts in his truck.
He says he purchased it for about $100 at a local Pilot fueling station.