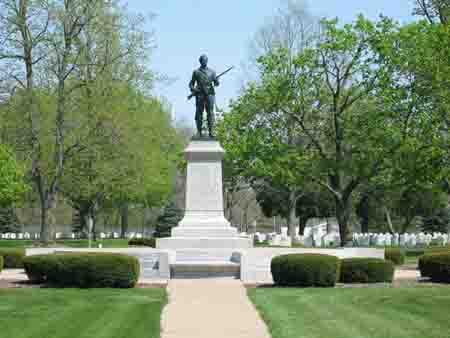 DANVILLE - The number of staff at Danville National Cemetery has been reduced by half, which is leading to delays in burying some veterans.

Peter Young, who oversees the cemetery for the Department of Veterans Affairs, says one of the four workers resigned and another recently retired. Those workers aren't being replaced, which limits burials to one a day. Normally that's enough, but some weeks it isn't.

Ralph Reed, American Legion Post 201 honor guard, told our partners at the Champaign News-Gazette that the situation is causing problems for some families and funeral homes. Reed also says one veteran's funeral was held on Friday, but the staff couldn't bury him for five days.

Young says Veterans Affairs plans to hire contract help that should start in August.