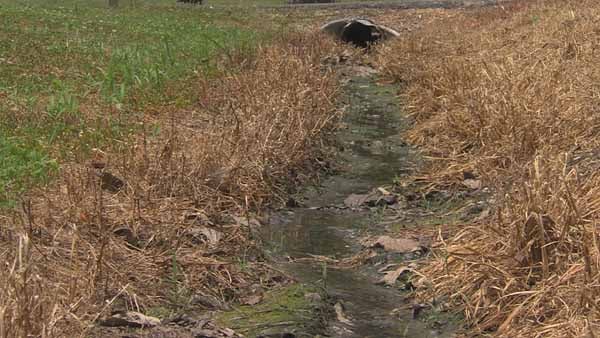 DECATUR TOWNSHIP-A judge has demanded a Macon County man to stop septic runoff from going into a public roadside ditch.
Paula Younger owns the Hair Nest beauty salon. Fluid from a neighbor's septic tank runs into the ditch onto on her property clogging it with mold, moss,and muck.
But no more.
The Decatur Township Highway Commissioner sued the homeowner, and that homeowner was found in indirect civil contempt of court.
A judge has ordered the household not to use the septic tank until it has been fixed with nothing running off into the ditch.
Younger hopes this means the problem at the hair nest is solved.
"I hope," she says. "I am so hopeful that it is done and over with and I can open up my window whenever there's a breeze from the north. And just hope that it all gets done."
The homeowners also spoke with WAND, but did not want to appear on camera. They say they will install a pipe, where the clear water runoff will be able to evaporate before it gets into the ditch and becomes a problem.