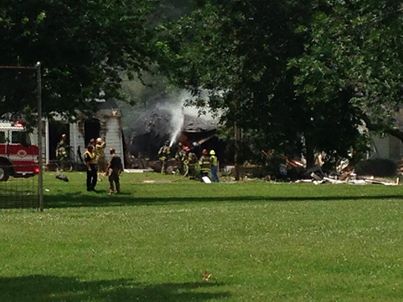 DECATUR - A house has exploded on North Monroe in Decatur. Emergency crews are on the scene, trying to clear debris. The explosion happened about 1:00 p.m. Friday afternoon. The cause of the explosion is speculated to be a natural gas leak. The gas lines to the house have been shut off.

There are also reports of power lines down. At least two houses have been damaged, but no injuries or fatalities have been reported.

Police are evacuating the area, and people are urged to keep their distance. Monroe Street is now open after being closed between Harrison and Hay Streets for several hours. We will bring you more details as they become available.