"Stand Against Cancer" Banquet Draws Hundreds
Posted: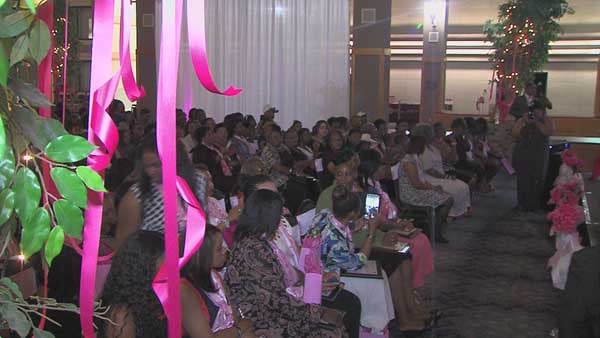 Part of the Decatur Conference Center was filled with pink today. Hundreds of women gathered to spread awareness about cervical and breast cancer.

"My first diagnosis was in 99. I was 48 years old, okay," said Opalean Calloway.

"It was like.. okay, I know I'm going to die. That was my first thought," said Carolyn Neal.

Now, these women celebrate a new testimony.

"I have been cancer-free for 17 years," said Neal.

"Being a fifteen year cancer-survivor, I believe it's important to let people know there is hope," said Calloway.

Illinois has the sixth highest mortality rate for breast and cervical cancer in the nation. Stand Against Cancer, the organization behind Saturday's banquet, is determined to lower that.

"Stand Against Cancer is a state of Illinois program that provides breast and cervical cancer education as well as screening services," said spokeswoman, Gina Lathan.

And many women have neither. In the past few months, Stand Against Cancer has trained 20 women to become certified cancer educators. Those women were recognized with plaques at Saturday's event.

"This has been a great opportunity to have women, who normally do not have those regular conversations about breast and cervical cancer, start to talk about cancer," said Lathan.

Local women who have passed from breast and cervical cancer were remembered by a quilt. Organizers say they too are warriors in the movement to fight cancer.