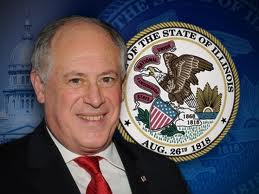 CHICAGO - Governor Pat Quinn has signed legislation Sunday that would put a measure on the November ballot asking voters if Illinois should raise the state's minimum wage to $10 an hour by 2015. The question is non-binding, but Quinn and other Democrats say it'll give them support to move the idea through the Legislature.

Quinn's efforts coincide with a national push by Democrats. He is seeking re-election, and increasing the minimum wage has been one of his priorities.

Previous attempts to raise minimum wage have failed. Illinois' current minimum wage is $8.25, which is $1 higher than the national rate.

Republican challenger Bruce Rauner says he'd be open to raising it under the right circumstances, but business groups oppose raising the rate, saying it will kill jobs.