Even More Possible Jobs Thanks to Route 29 Expansion
Posted: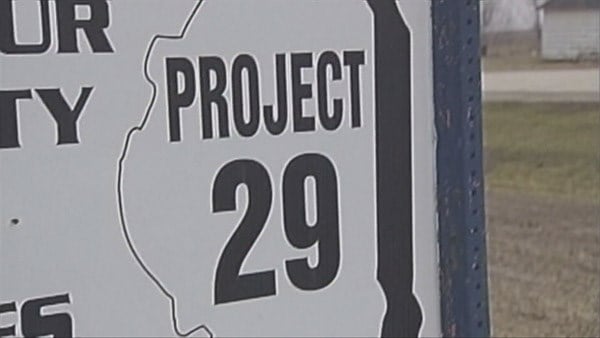 According to Eli Fry, employment isn't easy to come by in the small town of Edinburg.

"There's not much around here for, you know, like, a guy to raise a family on," said Fry. "There's not really a whole lot you can do around here. So the new expansion would actually help out a lot and create more jobs."

He's talking about the expansion of Route 29. When construction is complete, it will feature 4 lanes instead of 2, and travel around Edinburg instead of through it.

Many Edinburg residents look forward to it.

"Pretty excited because it's going to bring a lot more jobs and more opportunities," said Emily Janis.

In January, developers announced that they would buy a vacant piece of land along the highway and build a gas station with a truck stop and a Subway restaurant. Creating more than 20 new jobs. And the newest addition, a possible car dealership.

"They are looking for ground to buy," said Project 29 board member, Mike Bell. "They want to be along the highway to put their dealership."

And on top of that, board members have discovered the highway will run close to an Industrial Park.

"We're going to access this new Taylorville industrial park and that's going to have sewer, water, streets, internet," said board member, Ken Hart. "And, as long as we've got something like that. We have something to go out to the public and say, hey, we want you to come to our town."

"One can easily see how that's going to benefit not only the industrial park, but everything and everyone all along it."

More room to drive and more room for business to grow. Drivers will be able to use the new highway starting in the fall of 2015.