Mass Construction Project to Relocate Over One Hundred Springfield Homeowners
Posted: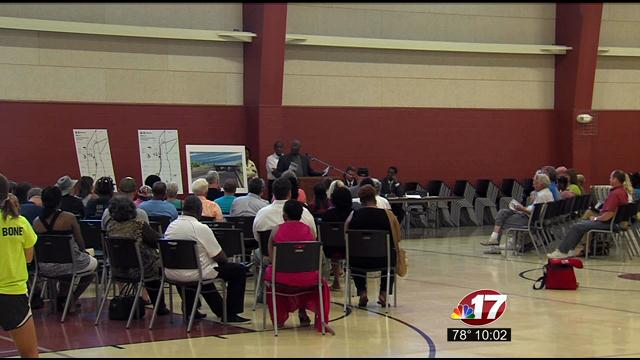 More than one hundred Springfield residents will be forced to relocate within the next few years because of a massive railroad construction project. The project will bring high speed rails to the city and re-route many tracks to make the system safer. But, there's a catch.

"In order for the project to proceed through 10th street, that land is going to have to be purchased," said Sangamon Country State's Attorney, John Milhiser.

120 east-side homes and 50 businesses must relocate. Property owners were notified last year that they would have to give up their land.

"Everybody starts sweating, said Jack Atteverry, someone who lives in the effected area. "What are we going to do? Oh my God. What are they going to do to us. It is a sad project, you know, knowing that a home you've been in to for 15 years. You've seen your children grow up there and everything. And now you're going to lose the home, not by your choice."

The Faith Coalition for the Common Good, a non-profit organization in Springfield has since, gathered enough information, to help those who will be effected.

"Different things scare different people so I can't stop you from being afraid of whatever, but I can keep you informed of what's going on," said coalition leader, T. Ray McJenkins.

The displaced property owners will not only have the home purchased, but they will also be awarded a moving allowance. The state has hired judge, Theotis Lewis to mediate negotiations between homeowners and the state.

"It won't be somebody coming up to your door and saying here, we're taking your property and giving you 5 cents for the dollar, or something like that. But there will be an opportunity for them to go over the details of that and be awarded a just and fair compensation."

The state has raised enough money to begin construction in August or September, but not enough to start buying properties just yet. Other railroads that will be reconstructed include the 19th street line and the 3rd street line.