Lifeguard check: How safe are public pools?
Lifeguard check: How safe are public pools?
Posted: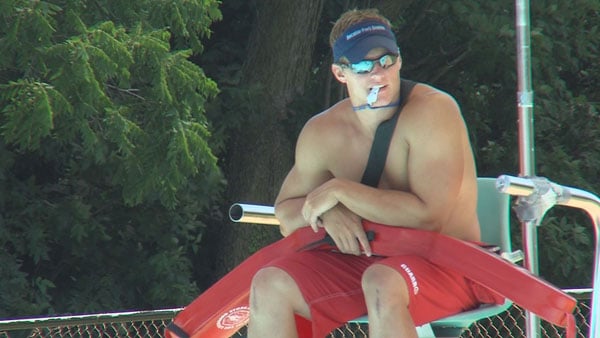 As the temperatures rise, people are flocking to the pool to cool off.
But how much should you trust lifeguards? WAND's Eric Steltzer went to the Fairview Pool in Decatur to find out how much lifeguards are looking out for your children.
It's summer time, and it's pool season. It's a time to lay out, jump in the pool, and go for a swim.
At the Fairview Pool in Decatur, there are 30 lifeguards on staff, and at least seven working daily, scouring the pool for drowning victims.
"We always have guards up, and they're always ready go" says Recreational Supervisor Danita Deffenbaugh.
We wanted to see just how true that is. We put them to the test, using what guards call the "Baby Drop Test".
"We're really sneaky and we have a weighted infant we throw into the water. They're responsible for seeing it in a certain time and getting it" says Deffenbaugh.
The fake baby is sometimes hidden in a bucket. The life-guard makes his way to the post, and waits until the other guard isn't looking. Then, he slides it into the water.
When we test our first guard, he passes. The lifeguard rescues the baby, and another guard takes his post.But not all guards passed the test.
Pool management let us intentionally distract another guard to simulate a real life situation.
Another guard slides one doll into the water. We wait, and wait, and more than minute goes by before he notices it.
Supervisors says it's rare for guards to fail the test, and they're typically sent home for failing.
They're also fired if they fail several times.
One of the reasons parents need to keep a watchful eye.
"There's a ton of kids here; and like anything else if you don't keep an eye on your own kid, you can't be totally sure to catch everything" says Terin Mills, a mother of one of the swimmers..
All lifeguards ar the Fairview pool are certified, and required to go over skills at least once a week.