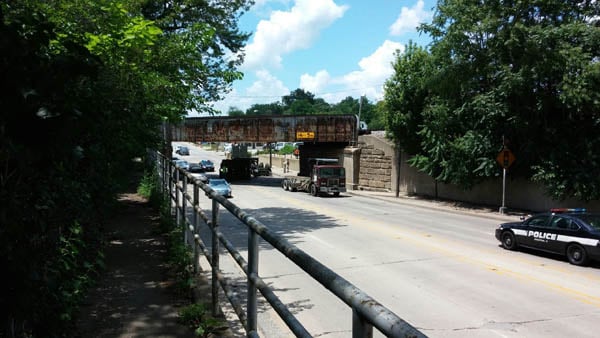 DECATUR - Traffic was tied up on Decatur's west side this afternoon after a truck attempted to fit through an underpass it was too tall for.

The accident happened around 12:30 p.m. at the intersection of West Eldorado and North Van Dyke Street.

Traffic is still tied up as crews are working to get debris cleared up. The road is still closed.

We will provide updates to this story as they become available.