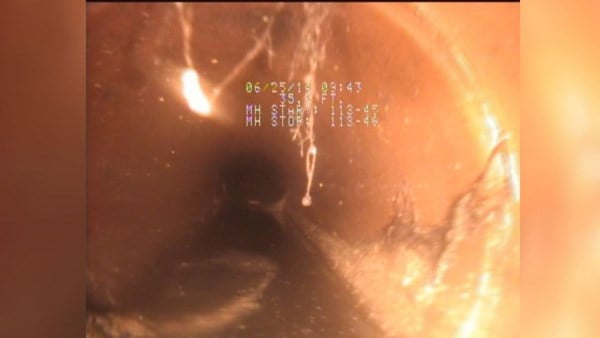 DECATUR--City council next week could make a big improvement to sanitary sewers.
The threads hanging from the top of the pipe are roots inside Decatur's sanitary sewer. When big roots get into the pipe grease sticks to them clogs the pipe and creates a big problem.
That's why the city is looking to hire a contractor to treat the sewers with herbicide.
Although that three year project would cost nearly 200 thousand dollars City Manager Ryan McCrady says it could save money in the long run.
"I think a lot of individuals expect a sewer line through their neighborhood to be very large," McCrady says. "In most cases, that sewer line is 4 to 6 inches in diameter. So it doesn't take a lot of roots to make a big problem."
If city council approves the work would start immediately and be completed in October of 2016.