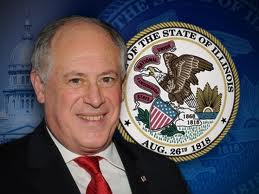 MASCOUTAH - Legislation making it easier for military families moving to Illinois to enroll their children in schools in the state has been signed by Governor Pat Quinn on Saturday.

The legislation was sponsored by state Representative Eddie Lee Jackson and state Senator Melinda Bush, and it streamlines the academic and health record transfer process for out-of-state elementary and high school students with one or more parents serving in the military.

Advocates of the law say the change eliminates unnecessary delays preventing children from being in school.

Quinn says the state has a responsibility to make sure military families' moves to Illinois are worry-free.