NAACP, Family Demanding Justice
Posted: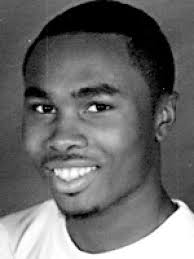 DECATUR-The family of murder victim calls for justice with the Decatur Branch of the NAACP backing their cry.
Twenty-one-year-old Jarvas Thomas was murdered in 2012. One of the men accused of his murder was acquitted just over a week ago. The family and the NAACP are speaking out, calling that verdict unjust.
Thomas was killed in Galloway Park after allegedly selling pot to then 16-year-old Bryson Harden and 17-year-old Patrick Hutton.
The teens were arrested and charged with his murder. On June 20th of this year, Harden was found not guilty. Hutton has yet to be tried.
The NAACP is speaking out about the lack of diversity of the jury.
The family was shocked and dismayed with the verdict and worries no one will ever pay for Jarvas's murder.
"They took my only child," says father Leo Thomas. "They took my heart. They took my soul. They took me. That's what they took from me. And I know I'll probably never get that back."
Macon County State's Attorney Jay Scott says race does not factor into their jury selections.
He says there was one African American woman on the jury, but she became ill and was substituted with an alternate.
At the press conference Monday, the Thomas family said they felt victimized by a bailiff and a police detective during the court proceedings.
Sheriff Tom Schneider says that a gentleman making facial gestures at the defendant was asked to briefly come outside of the courtroom so that he could regain composure.
Police Chief Todd Walker says his heart goes out to the family and that he felt sickened by the verdict. He says he brought up concerns with the prosecution and brought it to the attention of the State's Attorney.