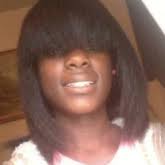 DECATUR-One group is making a difference by sending more than one hundred kids to sleep away camp.
It's the first ever Adventure Camp---put on by Life Builders church and other congregations at the Camp Warren campgrounds.
The one hundred 15 campers acted out their passions of hip- hop, dancing and percussion and got to go fishing and enjoy time outdoors.
The camp was inspired by the shooting death of Junisha Cummings a 15-year-old member of Life Builders Church.
Organizers hope to host the four day camp next year. They say they need to raise roughly one hundred dollars per camper so the kids can go for free.