You May Spend More for this Year's 4th of July BBQ Than Ever Before
Posted: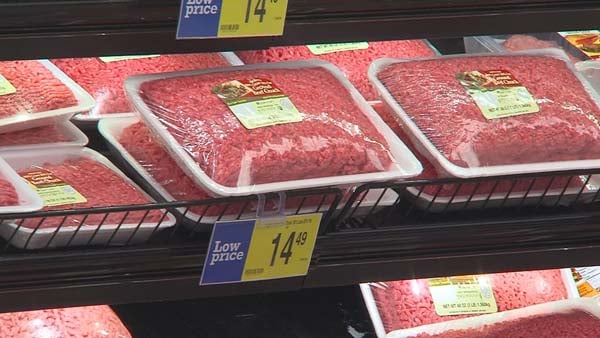 Celebrating the fourth of July with a bang! But at what cost? You will spend more on that barbeque this year, than ever before! The forth of July is the most popular day of year for outdoor grilling!

"I'm going to be grilling out chicken legs and thighs," said one shopper.
"I'm just going to grill a couple of steaks," said another shopper.

But if you noticed, one popular item isn't mentioned.

"Beef is really high."
"The beef is up tremendously."
"Beef. It's always going up higher and higher."

According to the Bureau of Labor Statistics, ground beef prices are up 16.5% from last year, reaching almost $4 per pound.

"We had some drought conditions and farmers couldn't feed and water their cows," said shopper, Loren Taylor.

Farming experts are blaming the increase specifically on this year's drought in California. But the cost of cattle isn't the only problem.

"Even fresh vegetable prices are up from last year," said shopper, Elaine Love.

Lettuce is up 7.5% and American cheese is up 11.1%.

"The stuff that I really wanted is kind of high," said shopper, Harolyn Finley.

On the bright side, there's no significant change in the price of white bread and potato chips even went down in price. Experts say whether prices are high or low.. most consumers are still going to make sure they have everything they need to celebrate.

"I'm still going to bite the bullet and buy it," said Finely.

For a day that's worth it to so many. And for all Of you with a sweet-tooth. Be aware, ice cream prices have gone up about 2 percent.