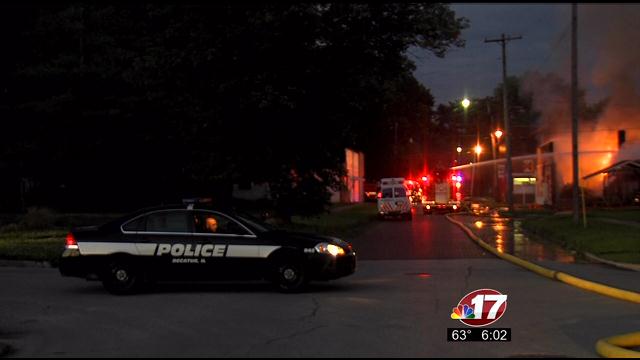 DECATUR - Firefighters were called early this morning to put out a fire on the 1400 Block of East William Street in Decatur.

Five units from Decatur worked on putting out the flames, starting at about 4:35 a.m. Some electrical wires have been knocked down, and Ameren Illinois has been called to help.

Decatur Police blocked surrounding streets, and it's still advised to avoid the area. The cause of the fire is still under investigation. We will bring you more details as they become available.