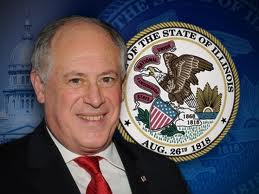 SPRINGFIELD - The expansion of a program that assists military families in Illinois during conflicts or wars has been approved by Governor Pat Quinn.

On Thursday, Quinn signed the measure to include all future military conflicts, not just those arising from the September 11 terrorist attacks.

The 2003 program was designed because military families were taking a salary cut after National Guard members and reservists were deployed. The program provides funds to pay for rent, utility bills, and groceries. About $15.4 million has been given to support almost 29,000 families. Residents are allowed to donate to the fund by an income tax check-off.

Quinn says Illinois' military members shouldn't have to worry about their families back home struggling financially during service.