Mini Golf to Open Soon
Posted: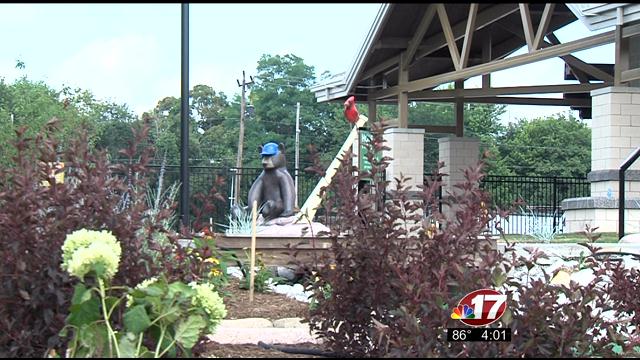 DECATUR-After delays from a severe winter and rainy spring, Decatur's new miniature golf course is nearly finished. They're putting on the finishing touches on the 36 holes and a whole bunch of animals.
They're taking inspiration from the Scovill Zoo and integrating them with Decatur themes. For example, there's a lemur with a model of the transfer house and a penguin dressed in honor of Commodore Steven Decatur.
Park District Executive Director Bill Clevenger can't wait to open these greens to the public.
"It's just going to be a wonderful experience. It's absolutely a unique offering for Central Illinois," Clevenger says.
A unique offering that will later include restaurants Ted's Taters and Cherry Berry and eventually batting cages.
It comes with a price tag--the course costing one point two million dollars, the clubhouse around 1 point 6 million, and the parking lot around 600 thousand.
"I think this is the first real look at here in the quality in the overall rebirth of Nelson Park," Clevenger says. "This sets the stage for the for the future."
They hope, with mother nature cooperating, they could be open as soon as this weekend, but rain could postpone that tentative goal.