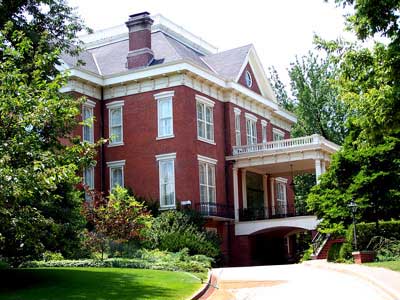 SPRINGFIELD - Multiple leaks in the roof of the Executive Mansion in Springfield are being patched by workers.

According to a spokesman for Governor Pat Quinn, inspectors found the leaks in the 160-year-old building. The governor approved emergency roof repairs on June 30, and work began shortly after. The work is expected to be completed in a few weeks.

The total cost of the repairs will not exceed $40,000, and will cover inspectors, patching damaged sections, and repairing damage to interior rooms, which is isolated to four rooms on the mansion's third floor.

State officials say the damage isn't affecting public tours.