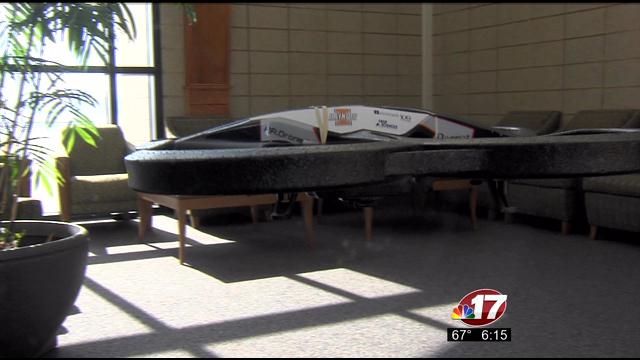 DECATUR - Those that wish to learn more about the use of unmanned aerial vehicles in agriculture are invited to attend the Precision Aerial Ag Show on July 9 and July 10.

You'll be able to see flight demonstrations and UAV digital output, hear authorities talk about UAV uses in agriculture, learn about regulations, liability, and UAV options, and tour exhibits and listen to UAV vendor presentations. WAND will also be live at this event.

The event will be held at Progress City U.S.A., located near Richland Community College in Decatur from 8 a.m. until 5 p.m. both days. Tickets are $30 per adult for one day and $40 for both days, with individuals under 18 paying $20 for one day and $30 for both days. Free parking will be available.

The event will kick off with an opening ceremony featuring Illinois Department of Agriculture Director Bob Flider at 8:30 a.m. on Wednesday. Educational speakers will be on hand from 10:00 a.m. until 4:15 p.m. both days, and flight demonstrations will take place from 8:45 a.m. until 4:15 p.m. Presentations from exhibitors can be expected from 10:00 a.m. until 4:00 p.m.