Heavy rains helpful for 2014 crop yield
Posted: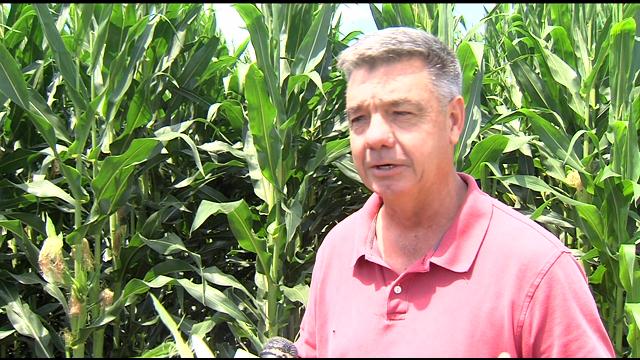 As you may have noticed, quite a bit of rain has fallen over the past month or so across central Illinois. In June alone, 5.44" fell in Mattoon while 9.77" was in the rain gauge at our WAND studios in Decatur.
Some other totals for the month include 8.87" (4.41" above average) in Springfield, 6.34" (2.17" above average) in Champaign and 6.42" (2.10" above average) in Lincoln.
If you thought that much rain would do some damage to crops and restrict yields this year, you'll be surprised to learn that is not the case. In fact, some farmers believe we are on track to have the highest yield on record in Macon and surrounding counties.
Even though it is a substantial amount of rain we've seen, farm expert David Brown said it's how it all fell.
"It came down at a very nice rate -- at a general rate of .5" or .75" at a time for so many of us. On our farming operation, I don't think I've got any flooded out areas or what we call pond holes," Brown said.
He added that the pond holes, if they stick around for several days, can drown out the plants or take away nutrients and nitrogen from the crops. Such conditions could stunt their growth, or worse, kill them.
T
he crops, specifically corn, are far from short this season. Many stalks across the state are estimated to be at least 10 feet tall.
Brown said it's still a little too early to know for sure if a record will be set. He said yield estimates should be out in a couple of weeks.