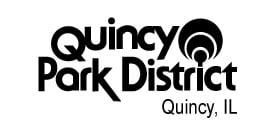 QUINCY - A game that combines elements of tennis and ping pong is getting a boost in a western Illinois community.

The game is called pickleball, and the park district in Quincy is converting little-used tennis courts at one of its parks into pickleball courts.

The park district was given the idea by retired doctor Louis DeGreeff. He says he got hooked on the game while visiting Florida, and now he's helping others learn to play in Quincy.

The paddle used in the game is smaller than a tennis racket, but larger than a ping pong paddle. The ball is lightweight, hollow plastic pierced with air holes, and all serves must be made underhand.

Once the new courts are ready later this summer, the park district will rent paddles and balls to those who want to play.